What people are saying about Gender Unchained...
---
​"This is a must-read tour de force for women and men in all walks of life. It brings together, in a slim volume, a forensically argued case for justice and equity among genders. It not only provides 21st century reminders of the causes and costs of gender inequity across the globe, but provides us with the shared principles and tools for transformative action."
- ​Dr. Bobbie Jacobson OBE. Institute of Health Equity, University College, London, UK
​"This book is brimming with provocative clarity on the big problems of the 21st Century. It offers compelling evidence of egregious gendered inequities in all regions of the world, that call out to our collective responsibilities as leaders, global citizens, students, politicians and advocates."
- Marilou McPhedran CM. Senator and human rights lawyer, Canada
"This is a fascinating wake-up call to feminists everywhere. Be prepared to be challenged. Be prepared to be inspired. Be prepared to rethink everything!"
- Constance Backhouse CM. Professor of Law. University of Ottawa
"The authors broadened my understanding of gender inequity . On the surface we need to address gender inequities yet, as the authors unpack what it would mean to address these inequities it becomes clear that we have been simplistic in our approach. They propose a number of recommendations which require the will to act."
-

Louise Lemieux-Charles, Professor Emeritus University of Toronto
"I just want to say what a wonderful, intelligent, timely book this is. It is an absolute gem. I hope it is read by everyone who needs to read it, which is pretty much everybody in the world.

It should be mandatory reading for every first year university student, no matter what their major".


- Ruth Simkin, retired physician,

Victoria BC
Powered by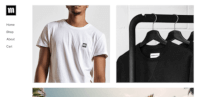 Create your own unique website with customizable templates.